Reverse Osmosis
Nothing is more important to you and your family's health than drinking purified water.
Environmental Plumbing has chosen the 4-Stage Reverse Osmosis System from Excalibur, a leader in water purification systems. This model has interrogated housing that results in less connections therefore it's less likely to fail. Also the quick connect filters can easily be installed by the consumer which will save money on service calls in the long run. Another great feature of this unit is there is virtually no chance of contamination when changing filters as there are no canisters to open.
Each unit comes with a TDS meter to assure the unit is operating properly and is producing high quality water.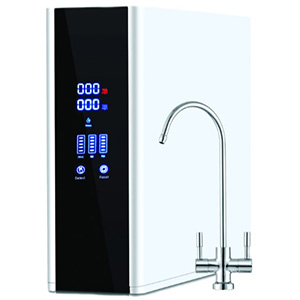 Smart 4-Stage Reverse Tankless Osmosis System
Smart Purifier is our most advanced tankless RO system yet. With a compact design, it provides pure water without taking up an inordinate amount of space.
Water on Demand
2 Year Warranty
Starting at
$1,250 (Supplied & Installed)
* Taxes not included. All prices are subject to change without notice. Consumables are not covered under the 5 year warranty.